Cross Dept. Dashboards for CEO
Slide 1
Brief Overview :-
This Dashboard helps higher executives get the overall status of ongoing projects, such as the percentage of work completed for different projects and an understanding of project actuals versus overall budgets.
Next, To gain a more detailed idea of projects and departmental workings, we can use shortcut links to navigate to their respective dashboards.
Moving on to the lower section, it provides information about the Cashflow summary, including Cumulative Net, Cumulative Inflow, and Outflow for the organization throughout the fiscal year 2023-2024.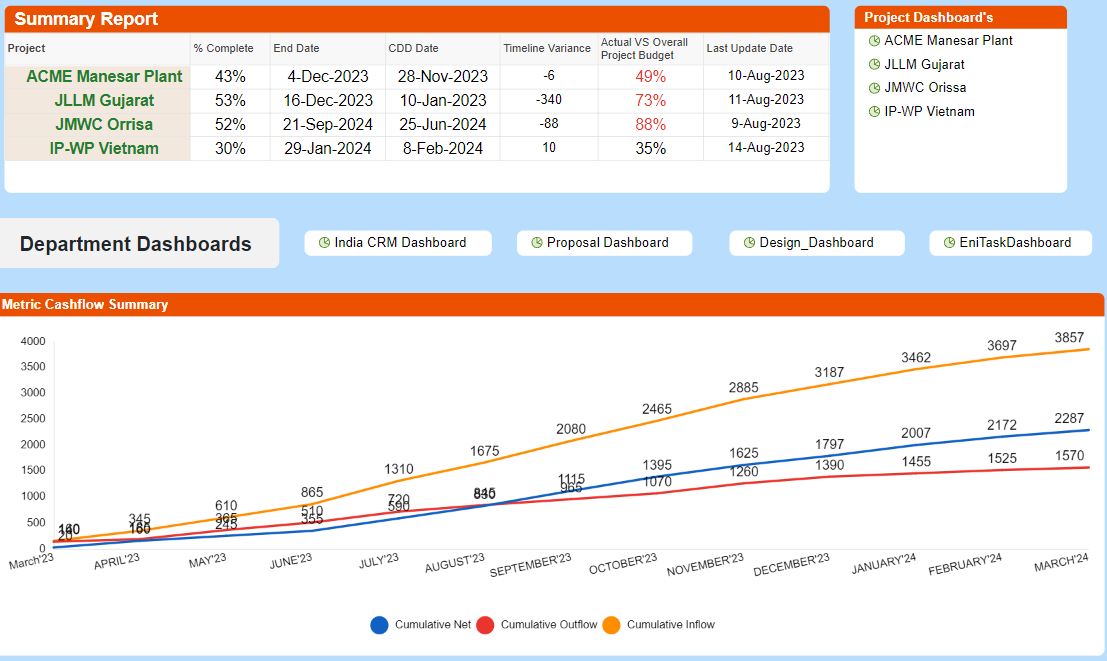 Slide 2
Within Smartsheet, we can integrate Power BI content into our dashboard. Here this report gives us an idea of the workload assigned to employees on a project-wise basis. It also helps higher-ups manage workload for more efficient operations within the organization.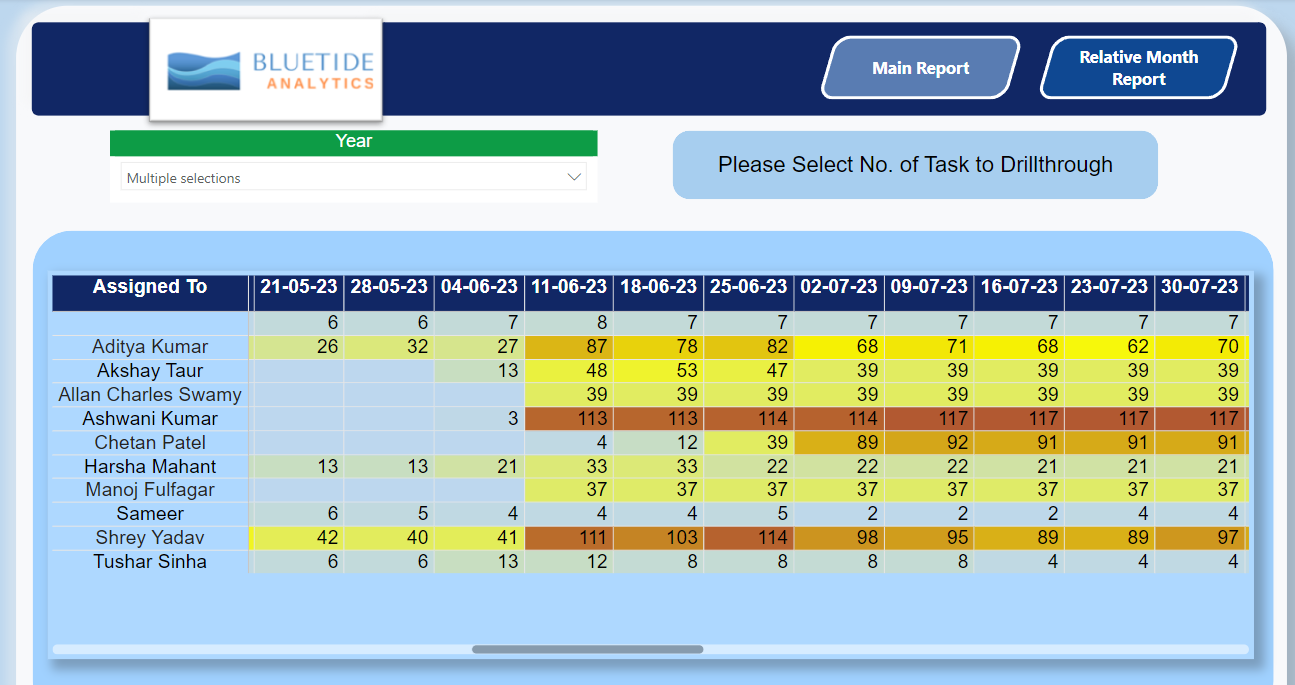 Slide 3
In this report, we gain an idea of the workload of assigned employees with their respective projects in relative month bases. By hovering over the load value, we can understand the assigned tasks with respect to different projects for various employees. For instance, in this report, one employee, "Shrey Yadav," is involved in a total of 87 tasks in 4th weeks of August-2023 and these tasks are further categorized into different projects also.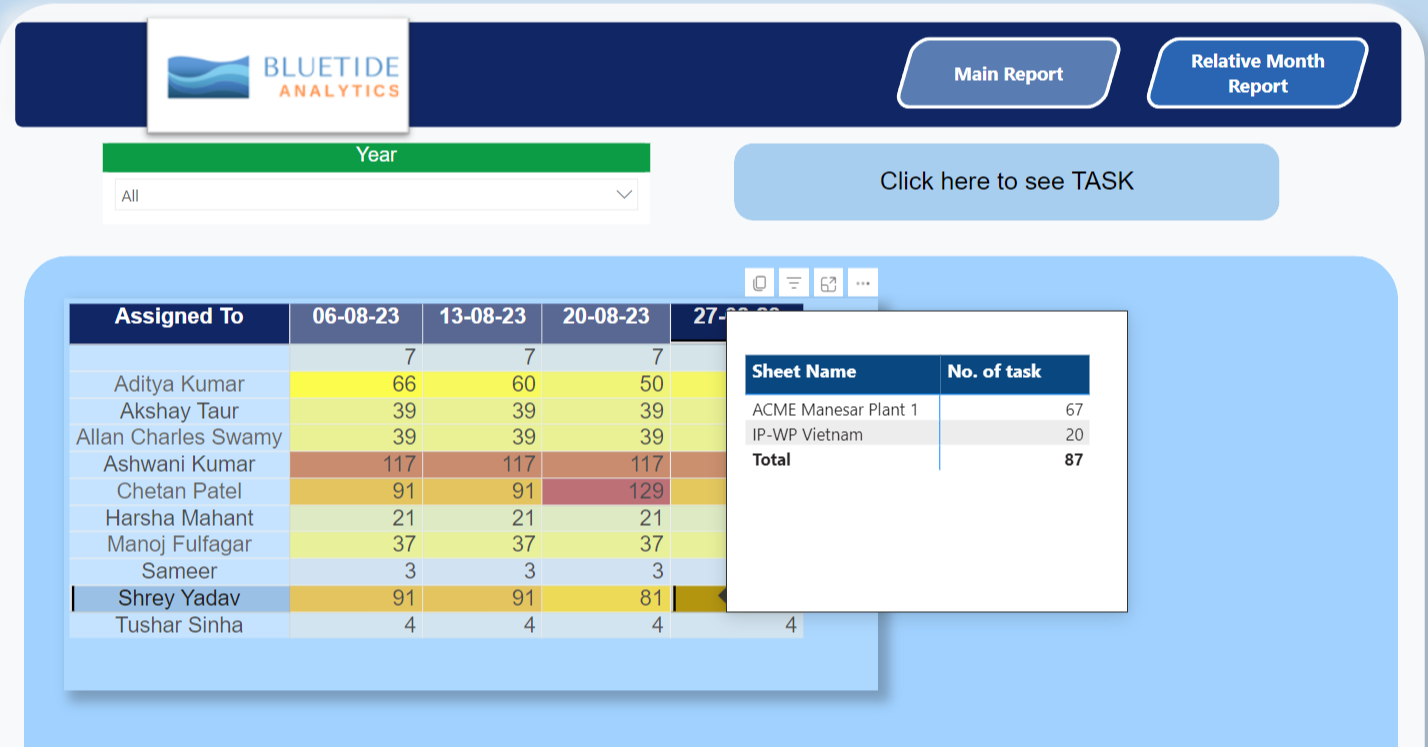 Slide 3
In this report, you can gain a more detailed idea of the tasks available at the particular project level, along with their start and end dates.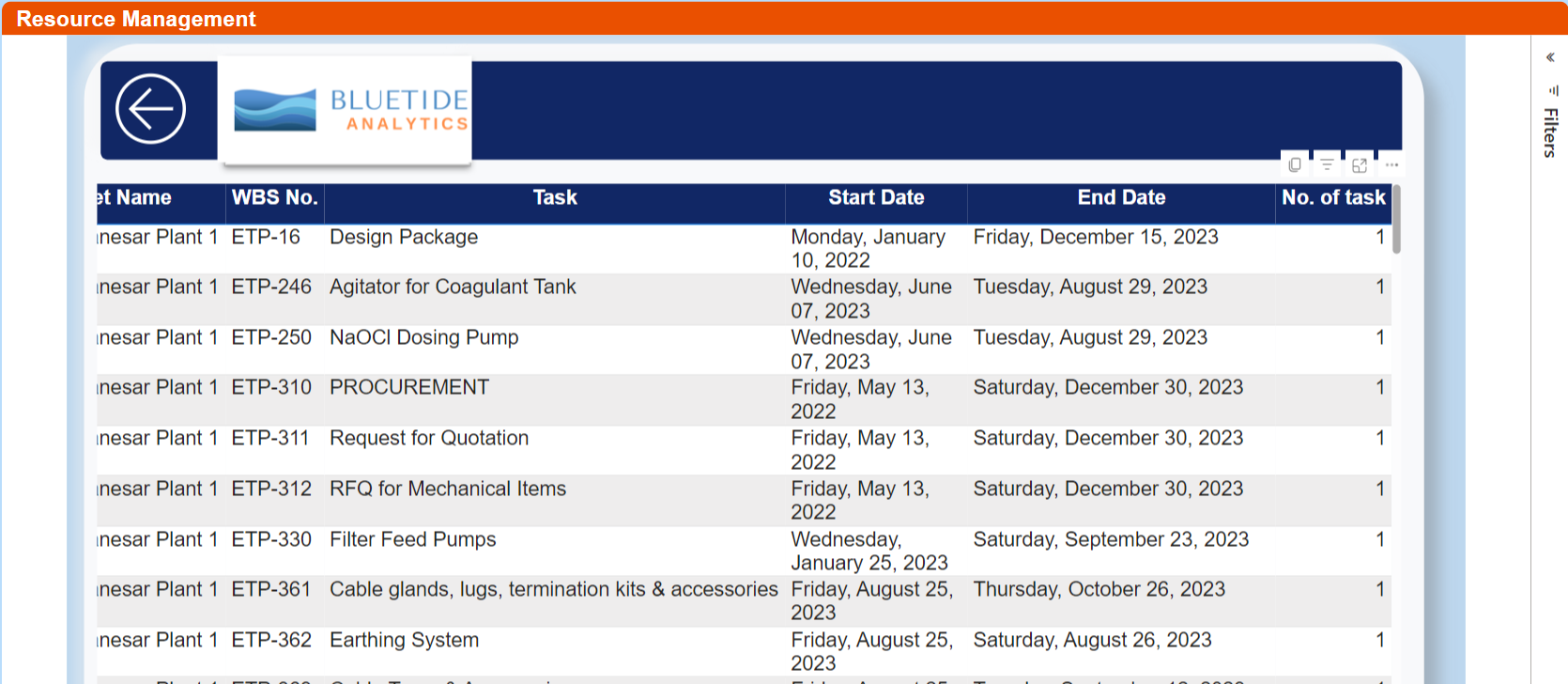 Project Management
Modern SaaS based project solution to foster realtime execution visibility, improved collaboration with vendors and customers and better critical path analysis.
HR Capacity Planning
Built heatmap based HR planning tool using a custom PowerBI embed to provide cross project visibility on team capacity available.
CRM and Proposal Tracking
Module to track sales pipeline, reduce missed opportunities and streamline proposal preparation for client submission
Drop us your details. We'd love to have a chat with you to understand how we can collaborate in building a strong data backbone for your organization.