Stage Gate Based R&D Mgmt
Overall Analysis
Detailed R&D proposal and process management module with in built scoring, approval and document management
Slide 1
The Stage Wise Report is a quick overview of all stage date details, grouped & summarized by each Stage.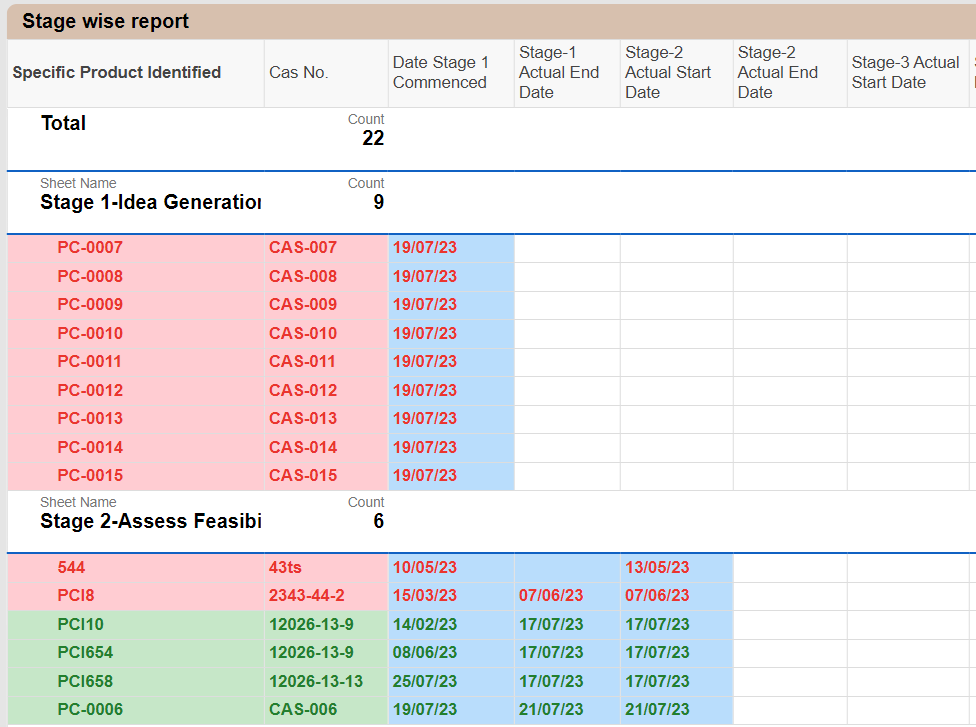 Slide 2
The Resource Allocation bar chart displays the count of tasks according to the person's designation on a specific stage.

Slide 3
Shows the number of record present on each stage & record drop on each stage.

Slide 3
Here the Assessment mangers Chart define involvement of each manager in different stage.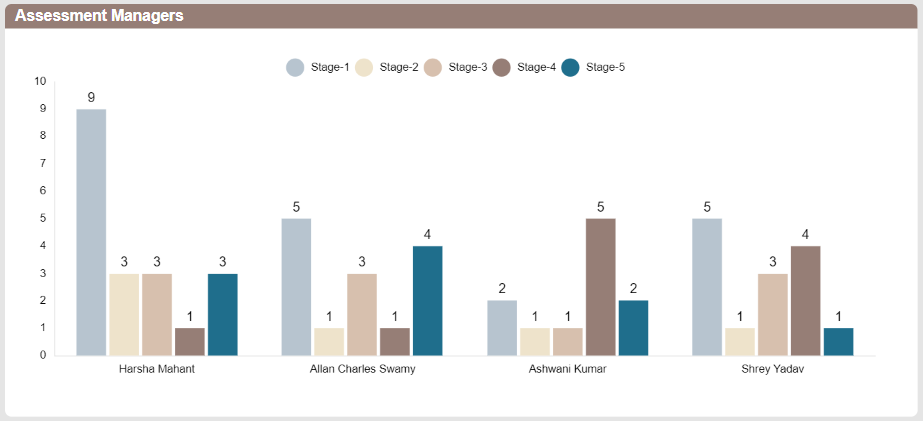 Slide 3
The Completed Projects sheet tracks the records which have passed all the 5 stages in the Stage Gate Model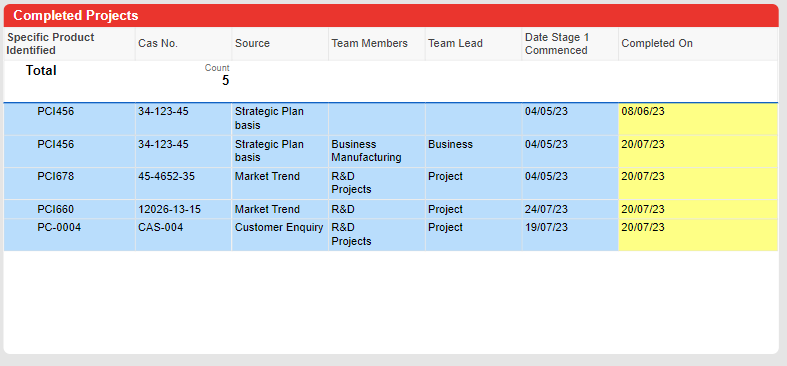 Drop us your details. We'd love to have a chat with you to understand how we can collaborate in building a strong data backbone for your organization.